Welcome to Nejkov LLC
We are experts in milling shaped parts from various materials, production and repair of moulds and cutting tools. We produce spare parts, prototypes and a series of workpieces exactly to your requirements. We are able to process stainless steel and aluminium castings. Or we will just provide you for a first-class consultation and advice.
Quality

Our priority is a quality product at a reasonable price.
Flexibility

Short delivery times, quick response to product changes.
Complex services

We will provide all services related to the production of your part.
Experiences

Many years of experience in the field. We learned from the best.
Own products

Production of own, developed and manufactured components and equipment.
We work on state-of-the-art machines and use quality tools from proven suppliers. Our software is always up to date and constantly improving. Procedures and load of machines are monitored and analysed in order to achieve minimum costs while increasing the requirements for speed and the resulting quality of machined parts. We are proud to have an experienced Team of responsible specialists.
A smaller team guarantees a quick response to your requirements. We are able to flexibly change our production and there is a direct knowledge transfer of across colleagues. As our customer, you deal directly with the technician responsible for the final product. We have also successfully implemented a plan for adapting the free capacity of our machines in order to handle more complex orders from more customers. We use 5-axis CNC machines of various sizes and other equipment to minimize less effective production-in-cooperation and shorten production times.
We can produce a complete part, including scanning, construction, surface treatment and final assembly. We are not only focused on machining the material, but we can supply all the necessary services needed to hand over the finished product according to your requirements.
Our technicians have multiple years of experience in machining and controlling CNC machines. We are seasoned in the use of CAD / CAM applications and our partners are - without exceptions - certified specialists in their field, further guaranteeing the quality required for the technologies we cooperate in.
We also provide technical consultation and advice on machining, the use of CAD / CAM applications and technological preparation for production.
In the past, we have created a number of own specialty clamping devices and jigs, which we offer and we are able to modify for the needs of our customers. We have developed an in-house information system adaptable directly for the changing needs of our company. For control and communication with CNC machines, we use our own generated software applications accelerating the activities of machine operators.
Our services
We provide comprehensive services in the development and production of components, tools for plastic injection, rubber, aluminium die casting and cutting tools.

Furthermore, we offer repairs, maintenance of tools and production of spare components for external assemblies. We also deliver services in the field of chip and electro-erosive machining, laser welding, grinding and manual machining of parts. We are equipped with modern CAD / CAM systems, for which we also supply consulting and technical support.
Custom production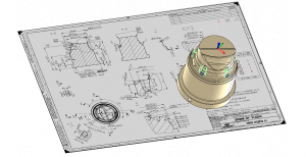 Piece production of parts according to customer requirements.
Manufacture of tools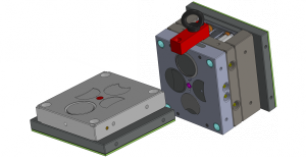 Production of molds and tools from construction to pressing
Repairs and modifications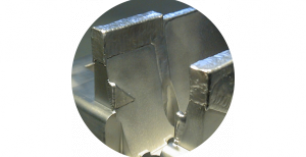 Repairs and modifications of shaped parts of injection molds. Production of spare parts.
CAD/CAM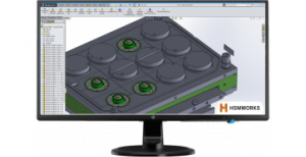 Technical support and consulting in the field of CAD / CAM systems.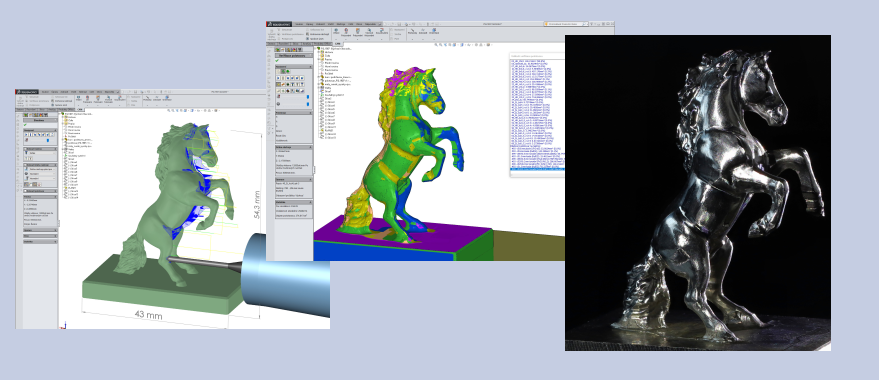 Piece and small series production of milled parts of all sizes and shapes. We machine various types of materials from plastic parts through stainless steel, durals to hardened steel with a hardness of up to 62HRC. We possess both three and five-axis CNC milling machines. Our experiences lie in continuous five-axis milling and we developed special software for this type of machining. In the case of complex-shaped parts, we design the clamps and technological modifications on the part in-house. By this, our production is carried as fast and cheap as possible. All documentation processing takes place directly with us.
Design, development, production and assembly of moulds for plastic injection, rubber and die casting of aluminium. Moulds for both series production and prototype moulds made of aluminium alloys or tool unhardened materials. Production of cutting, process tools and parts for single-purpose machines. Maintenance and repair of tools. We provide for MoldFlow analysis for creeping, deformation and cooling of the material. We will perform our own sampling before delivery of the mould as a whole. For the modification and repair of already made moulds, we will arrange our own scanning and measurement of shapes, welding and final processing.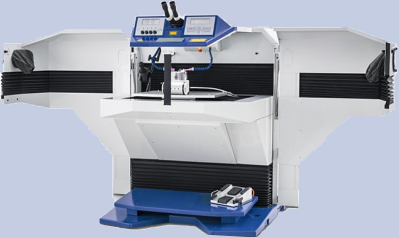 Repair of injection moulds and other tools. Accelerated production of new parts, in case of damage directly from hardened semi-finished products, or repair by welding and machining of the affected surfaces. When requesting a change in the shape of the moulding, we will make design changes ourselves and propose the necessary modifications to the parts of the tools, which we will then apply to the original parts. We provide everything, including scanning, 3D data processing, or sampling.

We provide technical support and consulting in the field of CAD / CAM systems. We tune postprocessors for selected CAM systems. We create customized program solutions for CNC machines and optimize the technology directly with customer feedback. We are able to design jigs and tools, fine-tune machining on our machines and then introduce series production into your company. We have created a number of supporting applications for editing and transmitting NC codes, monitoring the actual operation of CNC machines. All data about the production is centralized in our novel in-house information system.
About us
The company NEJKOV LLC offers top-class engineering services. Our uniqueness lies in the right combination of specialists (design, development, work with CAD / CAM systems) and a team of operators (CNC machines and mechanics). We are constantly striving to improve production mechanisms in order to achieve shorter production times and improve the quality of manufactured parts.

We maintain a stable team of professionals and people who enjoy their work. We choose our collaborators not only according to their experience and skills, but we also take into account our personality and ability to integrate into the existing team. The result is very high-quality delivery and regular customers who keep coming back to us. We are not afraid of new challenges and we are able to solve problems that other companies cannot handle.
2021
Moving to our own production premises and renting part of the hall of the company PRO LASER LLC.
2018
NEJKOV LLC is fast growing and expands production into the field of electroerosive machining.
2017
NEJKOV LLC is formed as a spin-off from old company. Transfer of machinery and employees from the machining department of to the newly established business entity.
2012
Company develops into machining and in cooperation with PRO LASER LLC number of moulds for rubber mouldings are produced and repaired.
2011
P.Eng Adam Guryča takes over the stake in a manufacturing company focused on electroerosive wire cutting.
2010
P.Eng Adam Guryča provides consulting and technical support in the field of CAD / CAM systems
Interesting projects
Several interesting projects we are currently working on or have successfully completed. Samples of manufactured parts and moulds for our customers. A glance at our activities as well as the fun we enjoyed together.
Technology

We machine on three-axis machines up to the size X = 1,200 mm, Y = 600 mm, Z = 700 mm. The maximum weight of the workpiece is 1,500 kg. Our five-axis centers have a table size of up to 600 mm in diameter and we are able to set parts up to 300 Kg on them. The machines can be equipped with an electric spindle enabling up to 80,000 rpm, which allows us to mill tools from a diameter of 0.3 mm into materials with a hardness approaching 62 HRC. We perform electroerosive machining on machines with travel dimensions X = 650 mm, Y = 450 mm and Z = 350 mm, up to a workpiece weight of 1,500 Kg. In addition to CNC machine tools, we have technologies available for laser welding, surface grinding, cutting and manual machining of parts.
We are equipped with modern CAD / CAM systems enabling the programming of five-axis continuous milling as well as four-axis wire cutting. We use exclusively thermal clamping of tools for machining.
Our clients
Our clients are both multinational and smaller companies operating mainly in the Central European region. We currently deliver for more than 20 regular customers but are also open to establishing new ones. Do not be afraid to contact us. We will be happy to help you